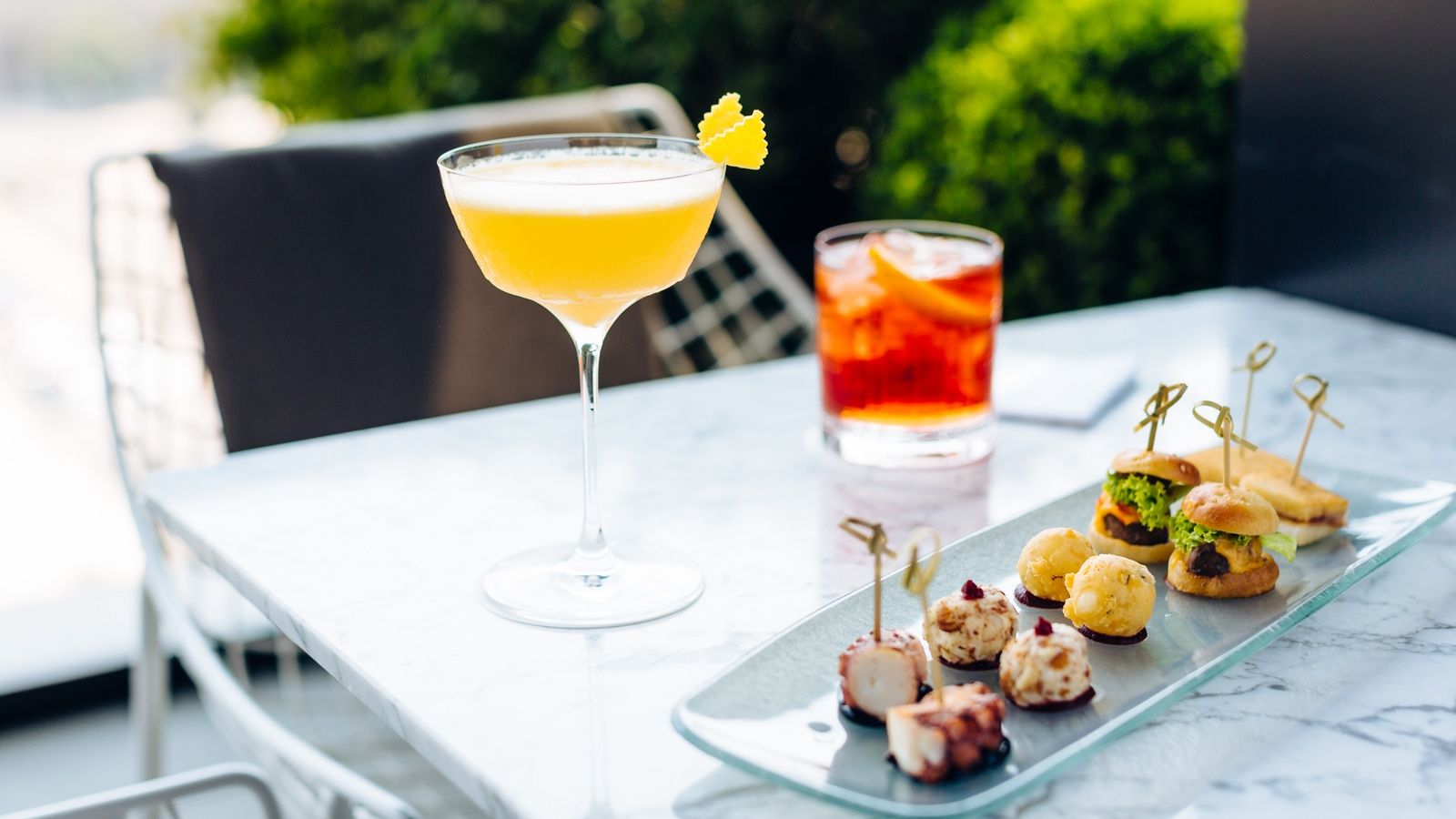 aperitivo formula with drinks and fingerfood milan
A creative aperitivo formula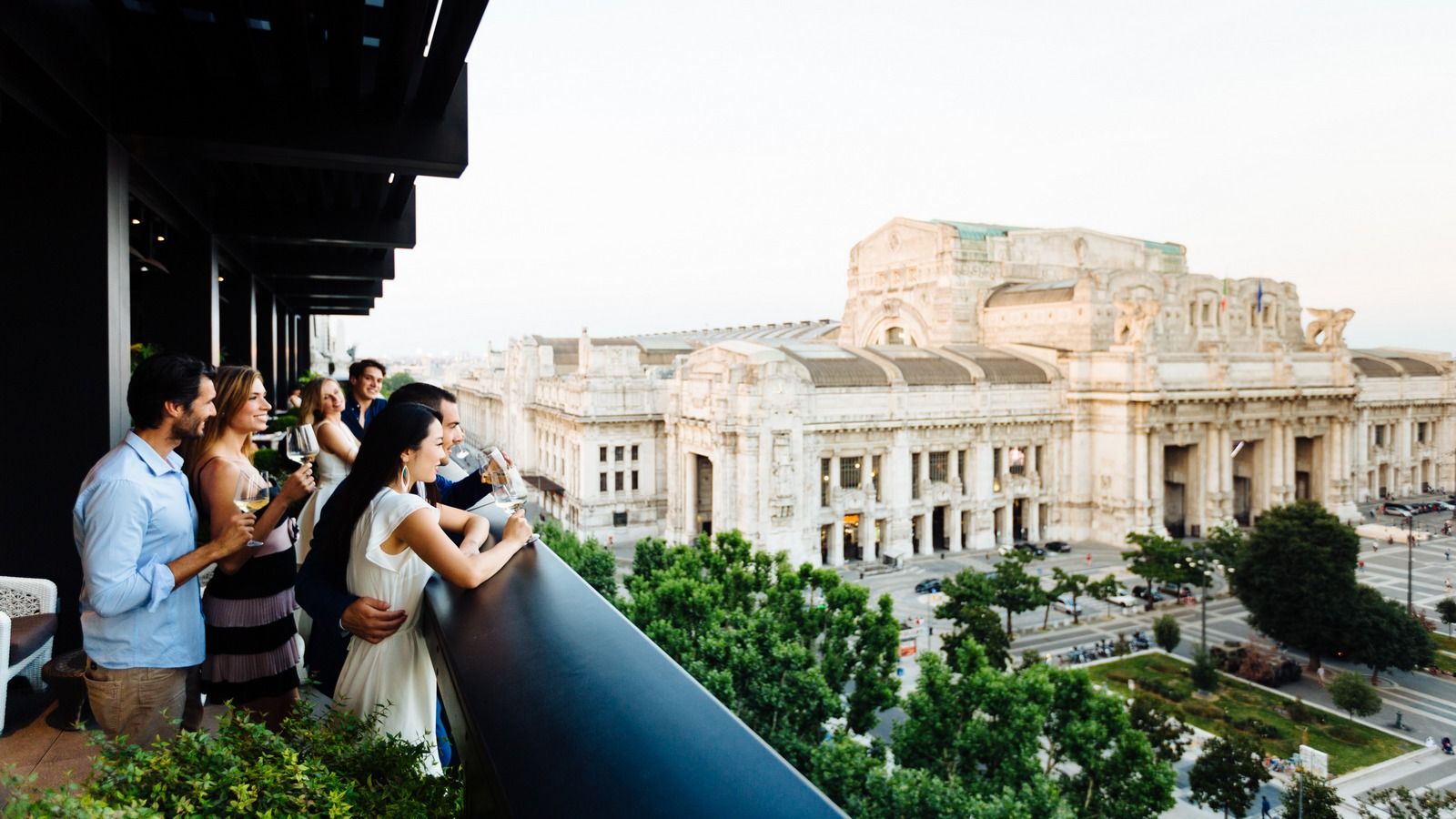 Terrace Excelsior Hotel Gallia Milan
An indoor and outdoor bar with a spectacular view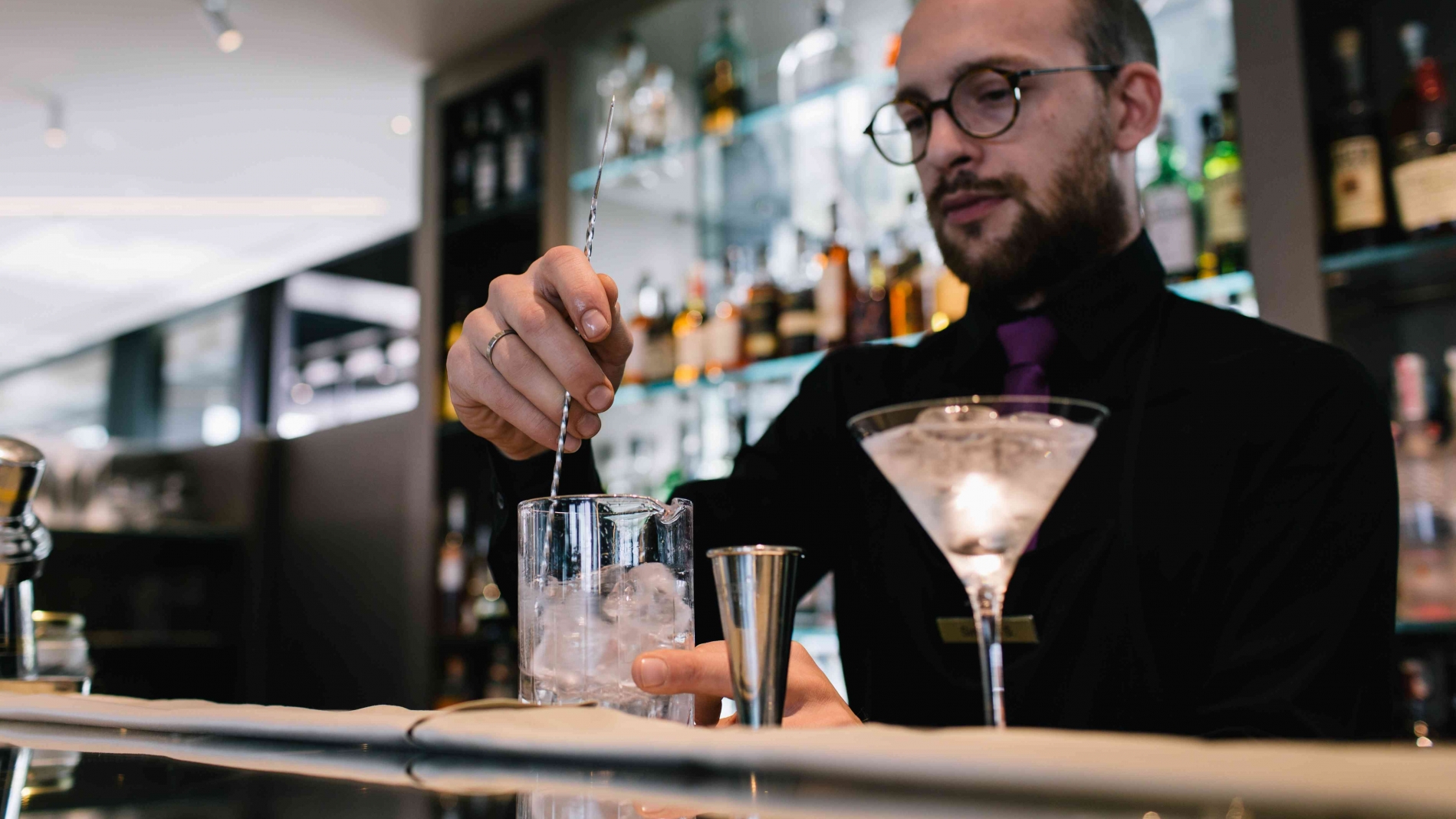 cocktail mixing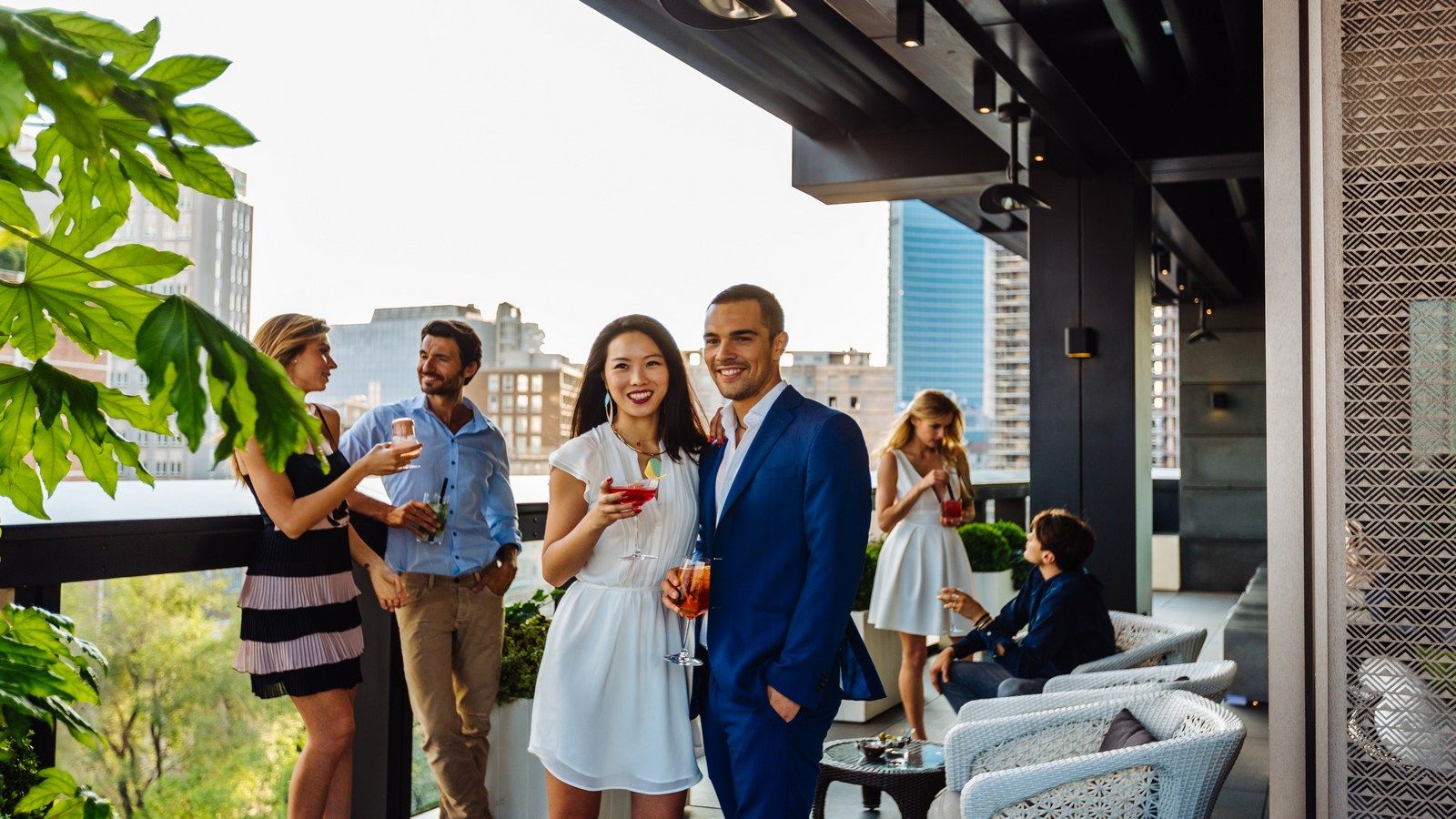 design interior of rooftop bar milan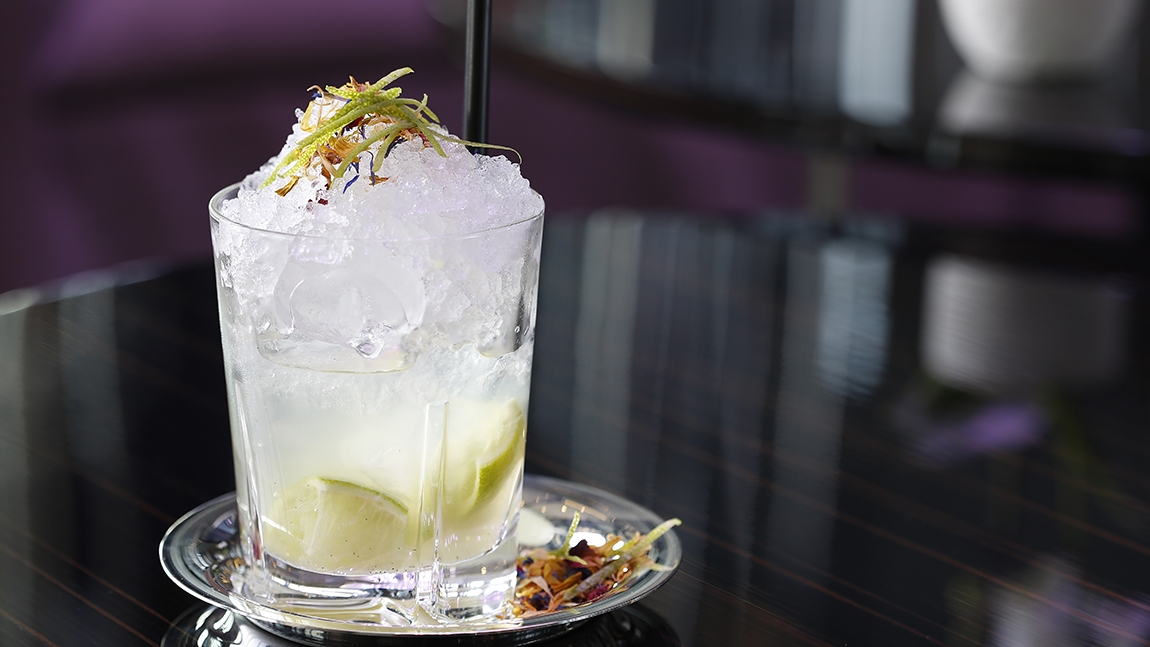 signature cocktails
Milanese aperitif with a view
An exquisite selection of new cocktails up to date with the fashion created by our team of mixologist and served together with delicious amuse-bouches, a foretaste of our menu!
"To be praised the aperitivo formula featuring drinks and a selection of finger food, which stands out among the others in town" - Gambero Rosso Milan Guide 2017
Cocktail Menu
Trendy new cocktails and great classics revisited in a contemporary way.
Homage to Milan
Campari e soda flower - 18
Campari, elderflower liqueur, fresh pink grapefruit juice
Il Milanese - 18
antica formula vermouth, Ramazzotti bitter liqueur tamarind soda
Binario 11 - 18
Cynar, Pumpkin rhubarb liqueur, Martini Riserva Ambrato, Angostura
Signature Selection
Ultimo treno per Livorno - 18
Campari, Galliano, orgeat syrup, lime juice
Vento dell'est - 18
Sake, Polugar Horseradish, soy sauce, yuzu juice, tomato juice, Sarawak pepper
Kumquake' - 18
Sailor Jerry Spiced rum, condensed milk, lemongrass syrup, goji juice, fresh kumquat
Fuzion - 18
Patron Reposado tequila, lytchee juice, kaffir lime syrup, sandalwood bitter
Mombay Mule - 18
Absolut Elyx vodka, carrot extract, cumin, sarawak pepper, ginger beer
The Scottish remedy - 18
Chivas 12 scotch whisky, lemon juice, ginger and rosemary syrup, caramelized green apple
Frank & Loden investigation - 18
Knob Creek bourbon whiskey, Creme de Noyaux, Sangue Morlacco, balsamic vinegar
A love affair - 18
Grey Goose vodka, Cocchi vermouth rose, sweet and sour cooked rhubarb
Na zdorovie! - 18
Zubrowka vodka, bitter orange liqueur, fresh raspberries
Golden Age - 18
Nikka coffey malt Japanese whisky, violet liqueur, rose and bergamot tea, orange and mandarin bitters
The new pollution - 18
Bombay London dry gin, mint liqueur, licorice, coriander bitters
Falling Leaves - 18
Pisco Acholado, Karkadè syrup, lemon juice, cinnamon and cloves liqueur
Humo y pimiento - 18
Del Maguey Mezcal Vida, lime juice, agave nectar, bergamot liqueur, fresh chili pepper, smoked salt rim
Mocktails
La Signorina - 18
Aloe juice, lemon juice, fresh orange juice, simple syrup, raspberries shrub
Dark star - 18
Blueberry and cranberry puree, fresh orange juice, mint, lemon, sugar
I love pink - 18
Fresh pink grapefruit juice, fennel extract, pink pepper, seltz and rose water
All classic cocktails are available upon request.
Snack Menu
Indulge in delicious dishes in the unique atmosphere of Terrazza Gallia paired with stunning views.
Salads
La Caprese - 16
Mozzarella di Bufala DOP Paestum, beefsteak tomato basil and extra virgin olive oil "Centenary" Gradass
Caesar Salad - 20
Caesar salad, hearts of curly lettuce, grilled chicken Parmesan 24 months, bread crumbs and dressing
Insalata Mediterranea - 18
Mediterranean salad, roasted octopus, organic egg herbs and candied lemon field
The Classics
Pizza Nuvola - 18
Steam-cooked pizza, tomatoes, Andria burrata cheese and Cantabrico anchovies
Texas Flavor - 18
Beef hamburger, mustard and baby lettuce
Terrazza Gallia - 18
Maxi toast filled with barbecued ham Fontina cheese and homemade pickles
All-day Dining
Spaghetto Martelli - 20
Spaghetto Martelli, cherry tomatoes Corbarino and basil
Ombrina d'amo alla brace - 28
Grilled shi drum, salad and courgettes puree marinated "alla scapece"
Filetto di manzo - 30
Beef fillet with rosemary vegetables cooked on lava stone potatoes with extra virgin olive oil
All prices indicated in Euro, VAT and service included.