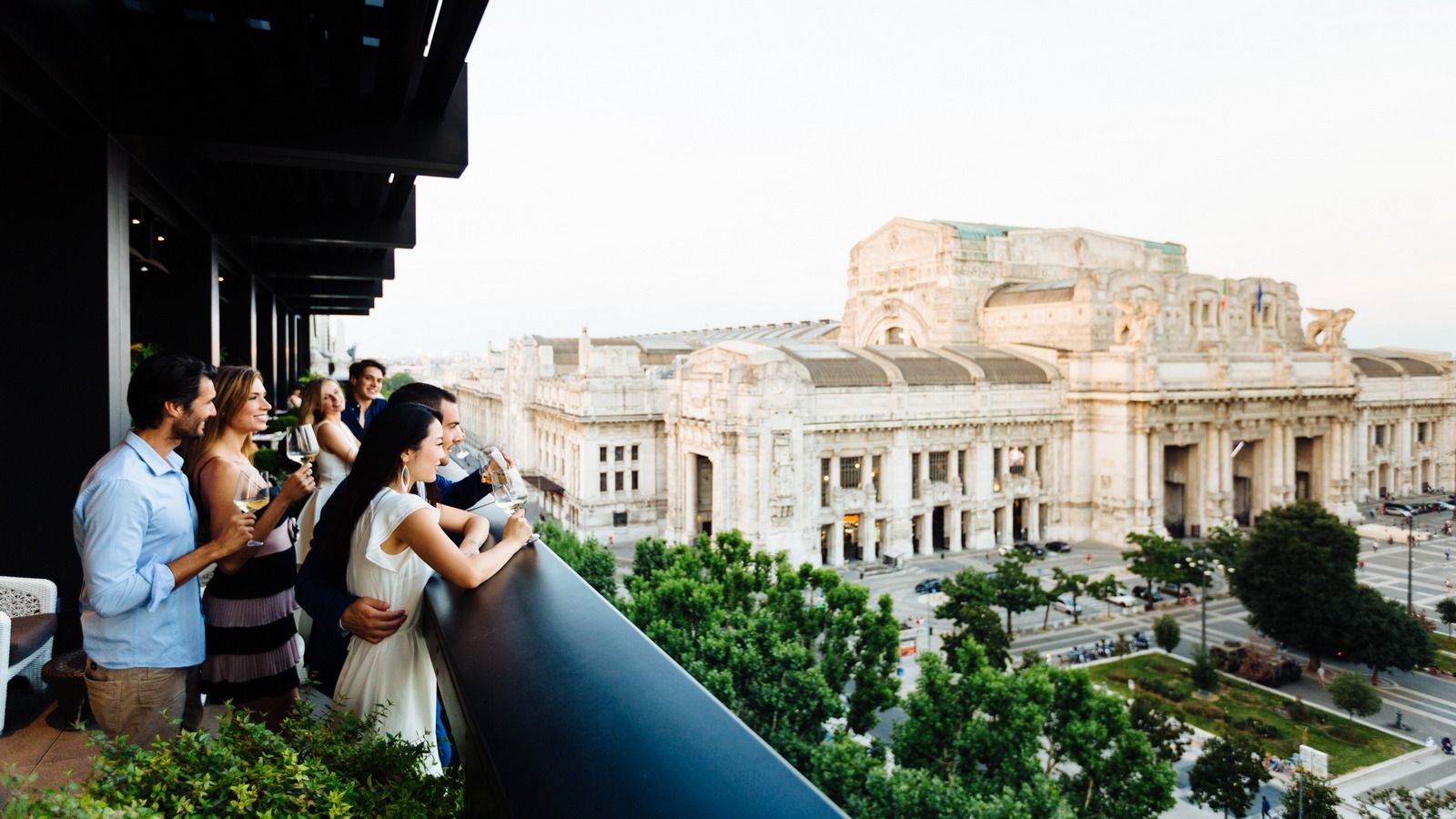 Terrazza Gallia Terrace
Indoor and outdoor a spectacular view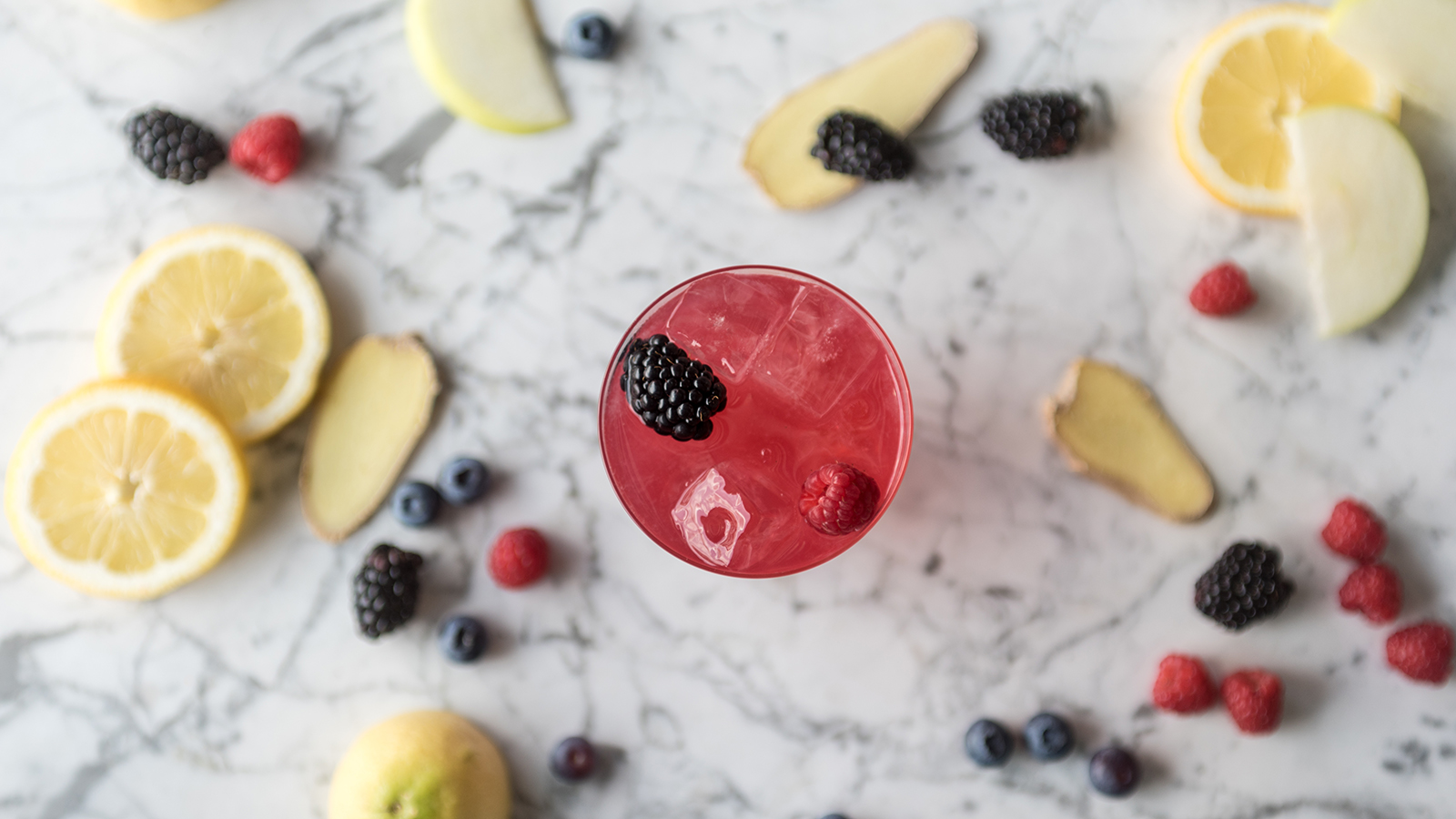 cocktail with finger food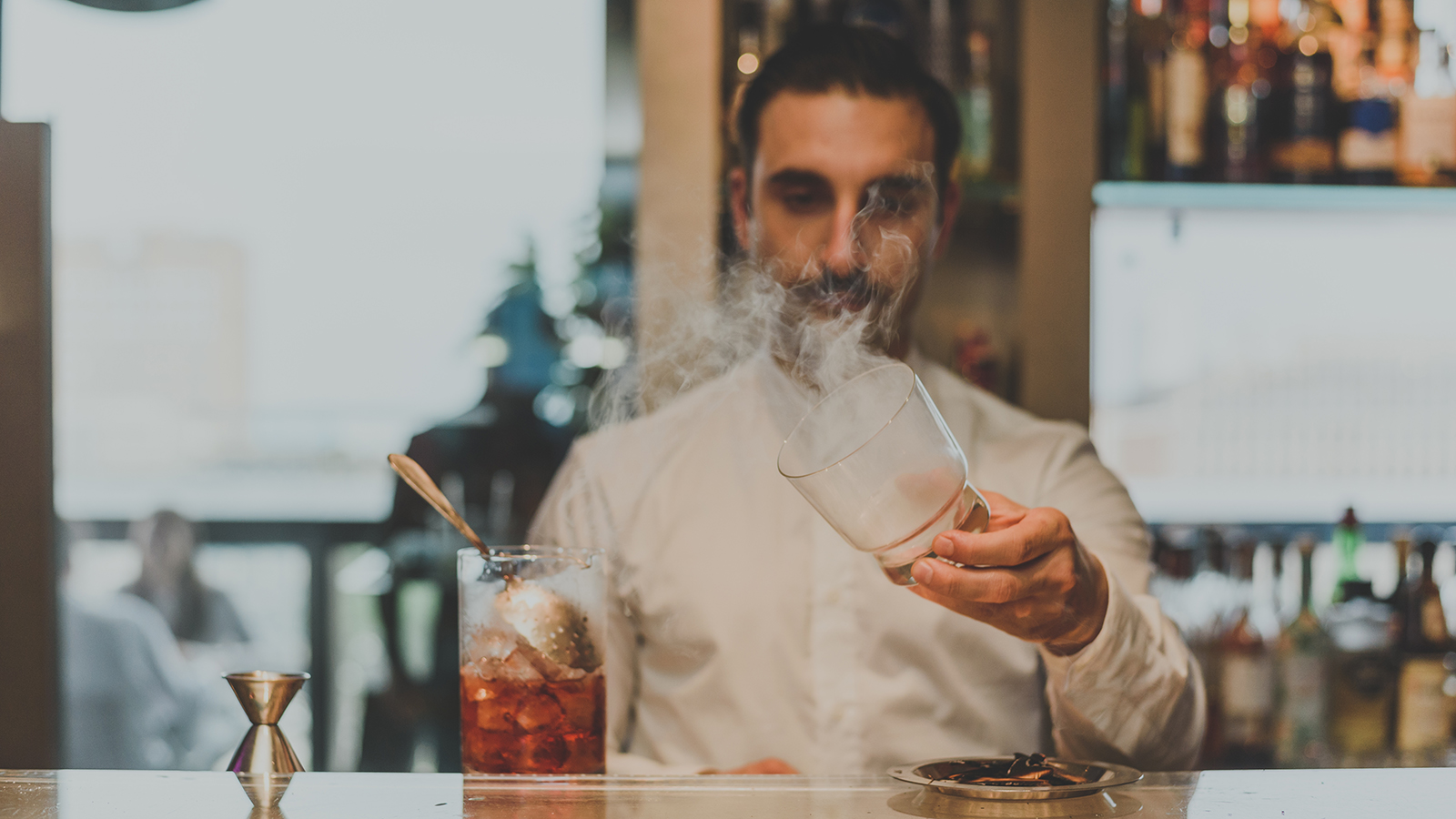 mixologist making a cocktail
Terrazza Gallia: Drink with a view, Dine in style
A distinctive rooftop restaurant and bar in Milan, Terrazza Gallia is a glamorous, versatile location you want to see and to be seen in with the best dedicated hotel service as awarded by Gambero Rosso in the Milan Guide 2017, next to the 2 Forks award.
Terrazza Gallia Restaurant: to live a unique culinary experience through a menu created under the consultancy of the three Michelin Star Cerea brothers. Terrazza Gallia Rooftop Bar: to drink in style with a unique view over Milan. Hosting around 150 seats overall, Terrazza Gallia is the new place to be in Milan.
Dine in style
Taste traditional Italian cuisine with a contemporary flavor, under the consultancy of the world-renowned Cerea brothers and the Lebano brothers at the helm of the kitchen. Indulge in a gastronomic offering with the finest Italian ingredients and an innovative presentation, admiring striking design with the greatest attention to detail, for a true Made in Italy experience.
Terrazza Gallia Restaurant is open for lunch and dinner with a rich menu conveying the simplicity and creativity of the Cerea brothers alongside the culinary skills of the Lebano brothers.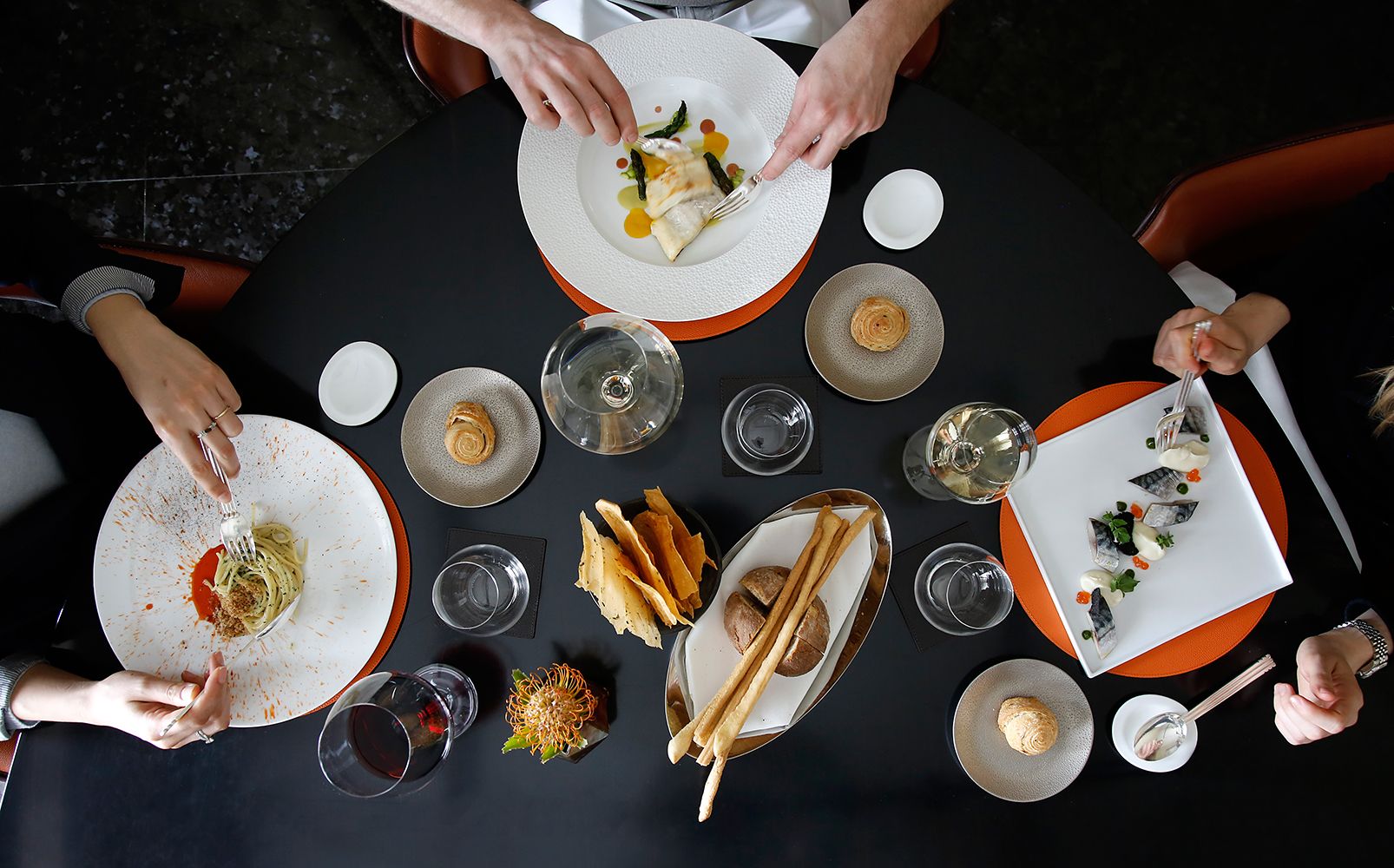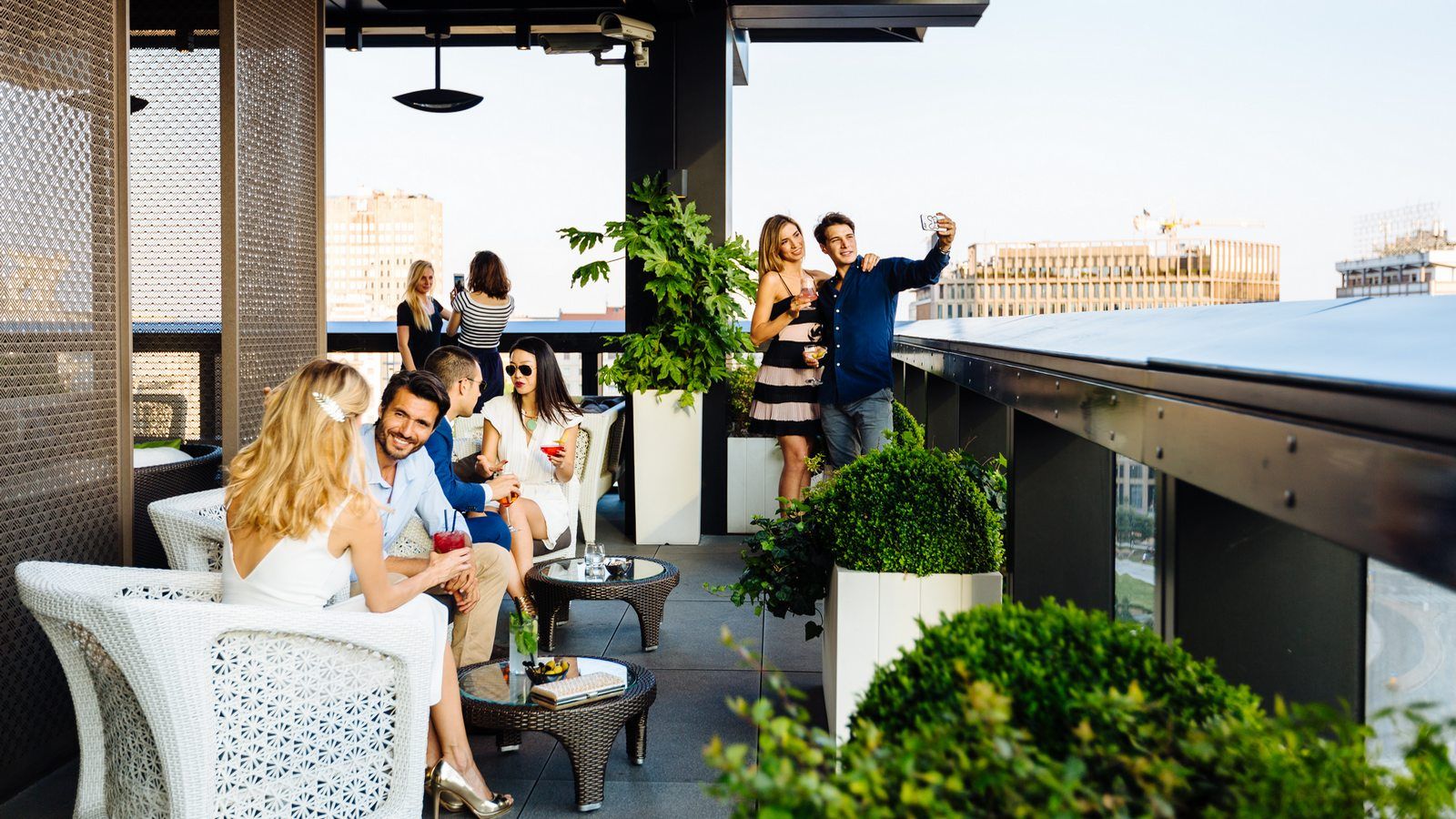 Drink with a view
From a unique viewpoint over Milan, enjoy signature cocktails for an exclusive rooftop mixology experience. Re-invent the classic cocktail with a taste of the restaurant and accompany your drink with a selection of small bites for a twist on the Milanese Aperitivo.
Open from 11 am to 1 am, Terrazza Gallia Rooftop Bar offers all-day dining and an ideal place for a light lunch, cocktail or an informal dinner.
A unique viewpoint over Milan
Terrazza Gallia brings a new perspective both in its culinary offering and in its location. Admire the panoramic view over the capital of fashion from the 7th floor of Excelsior Hotel Gallia: you will marvel at the landscape of Piazza Duca D'Aosta dominated by monumental buildings, sensing the grandeur and energetic vibes of the business district of Milan. Discover this all year round viewpoint fitted out with a clean, elegant design, with furniture by Fendi Outdoor, Knoll and Varaschin.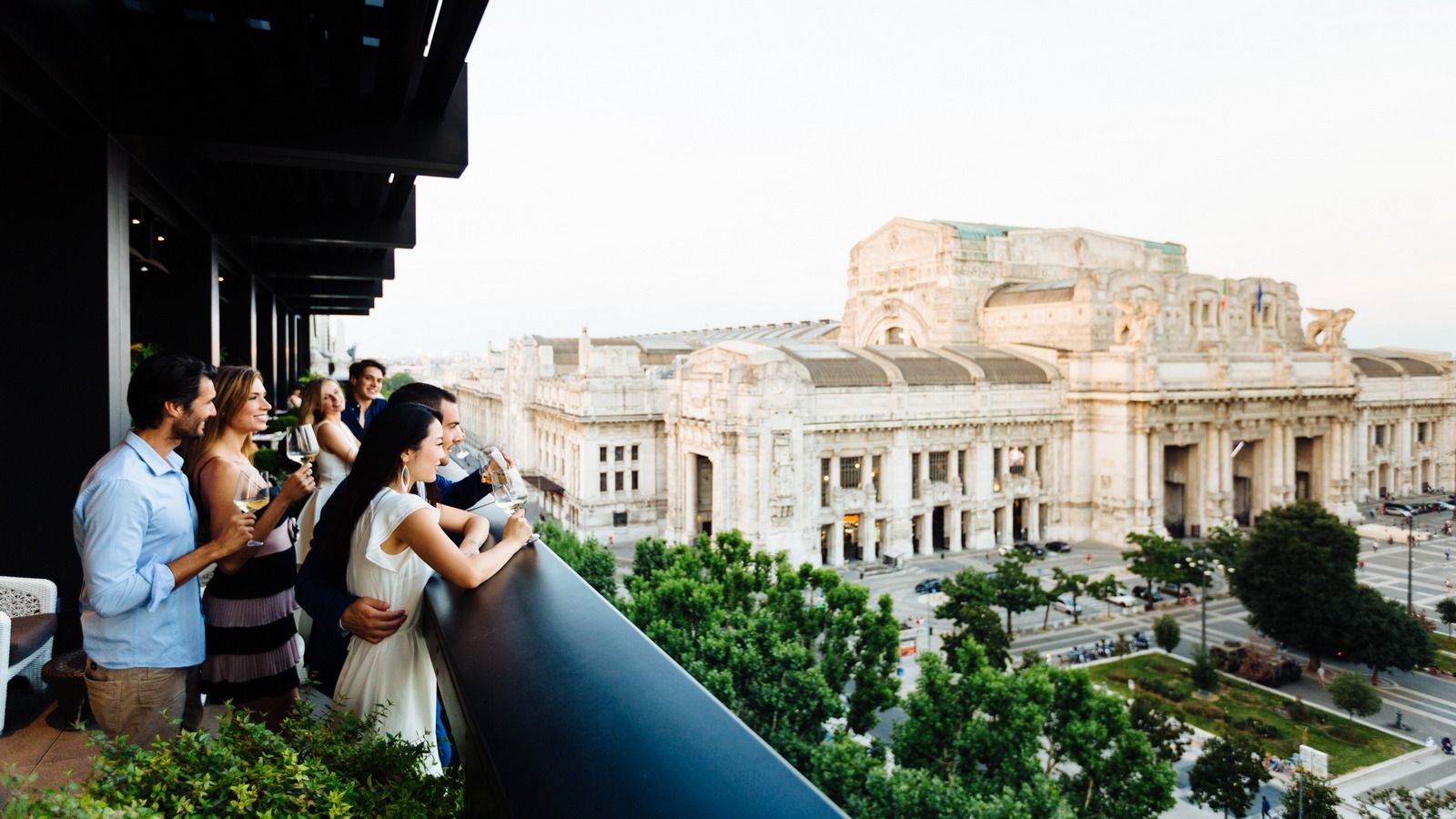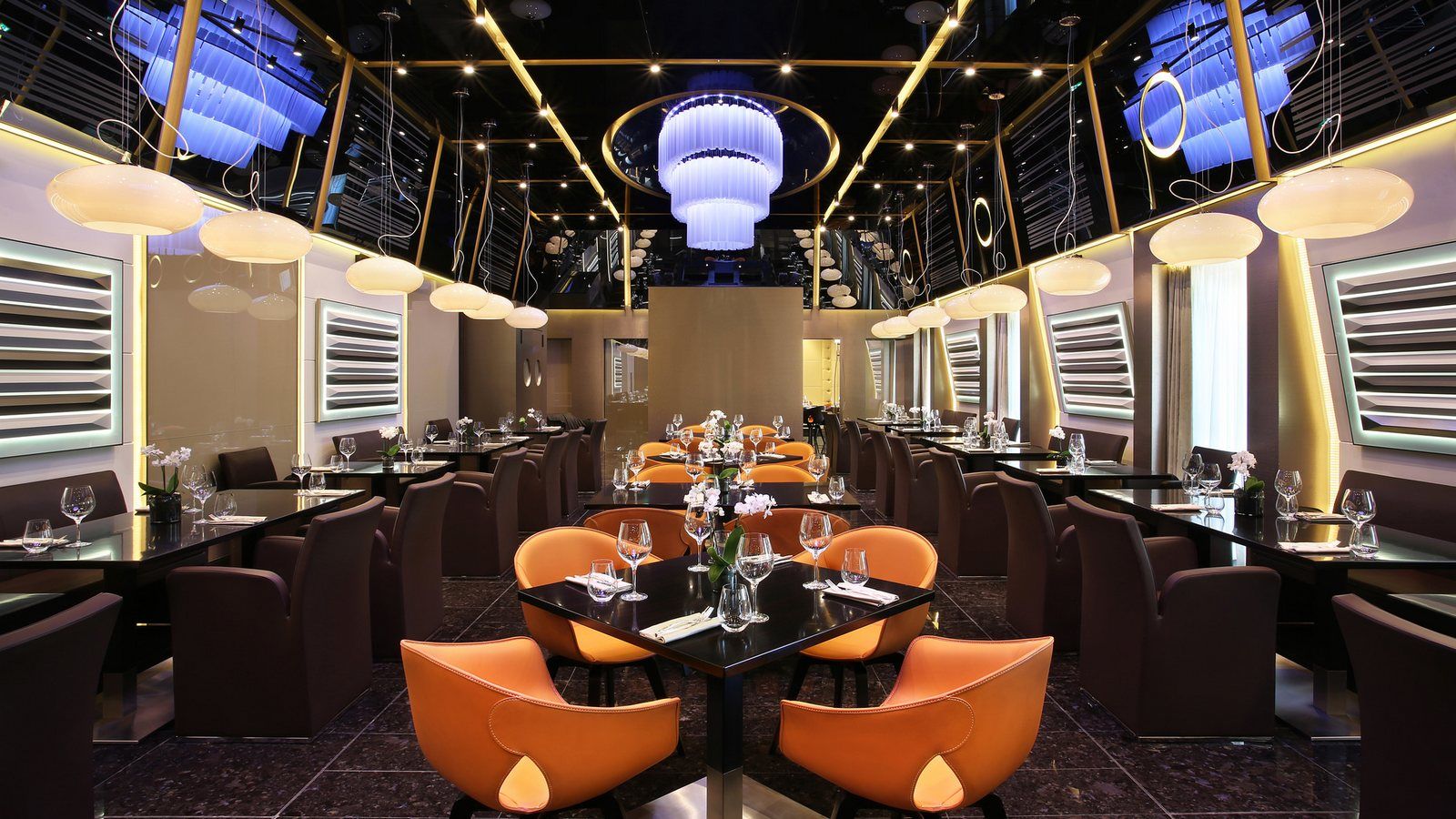 Design in every detail
The extraordinary experience of Italian design starts already at the entrance of Terrazza Gallia Bar as guests are welcomed by a stand-out bar counter created from melted aluminum giving a great visual and tactile impact.
Attention to detail is in the DNA of Terrazza Gallia. The selected furnishings, fitted out by B&B Italia, highlight the finest attention to detail: Caccia Dominioni stools by Azucena, chairs by Gruppo Industriale Busnelli and tables by Fendi.
Private dining in style
Private events can be organized at Terrazza Gallia both indoors and outdoors. Offering balcony views from the indoor private dining room, a walk-in wine cellar and live cooking station in the center of the restaurant, discover an exclusive private dining experience.
For indoor private meetings or events for groups of up to 8 people, bring intimacy to your gathering in a room swathed in leather with a cascade of chromed metal lighting by Penta.
Special Offers
From Monday to Friday
From Monday to Friday, 12 pm - 2.30 pm Learn More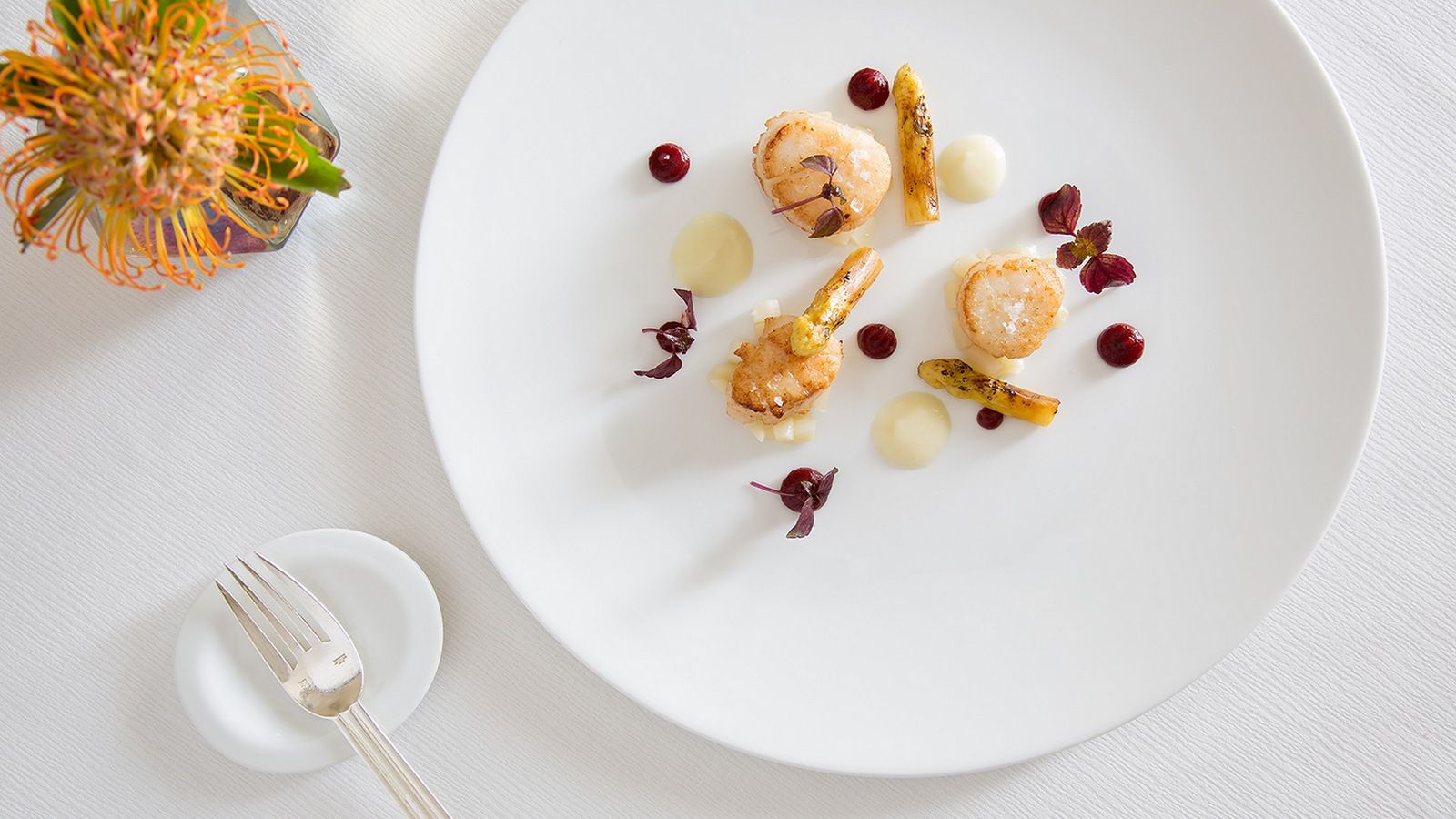 Business Lunch | 40€
From Monday to Friday from 12 pm to 2.30 pm, enjoy your business lunch with a menu changing daily and served within 45 minutes in an unprecedented setting.
Two course menu - homemade pastries

Price per person | 40 Euro, water and coffee included
Book your table now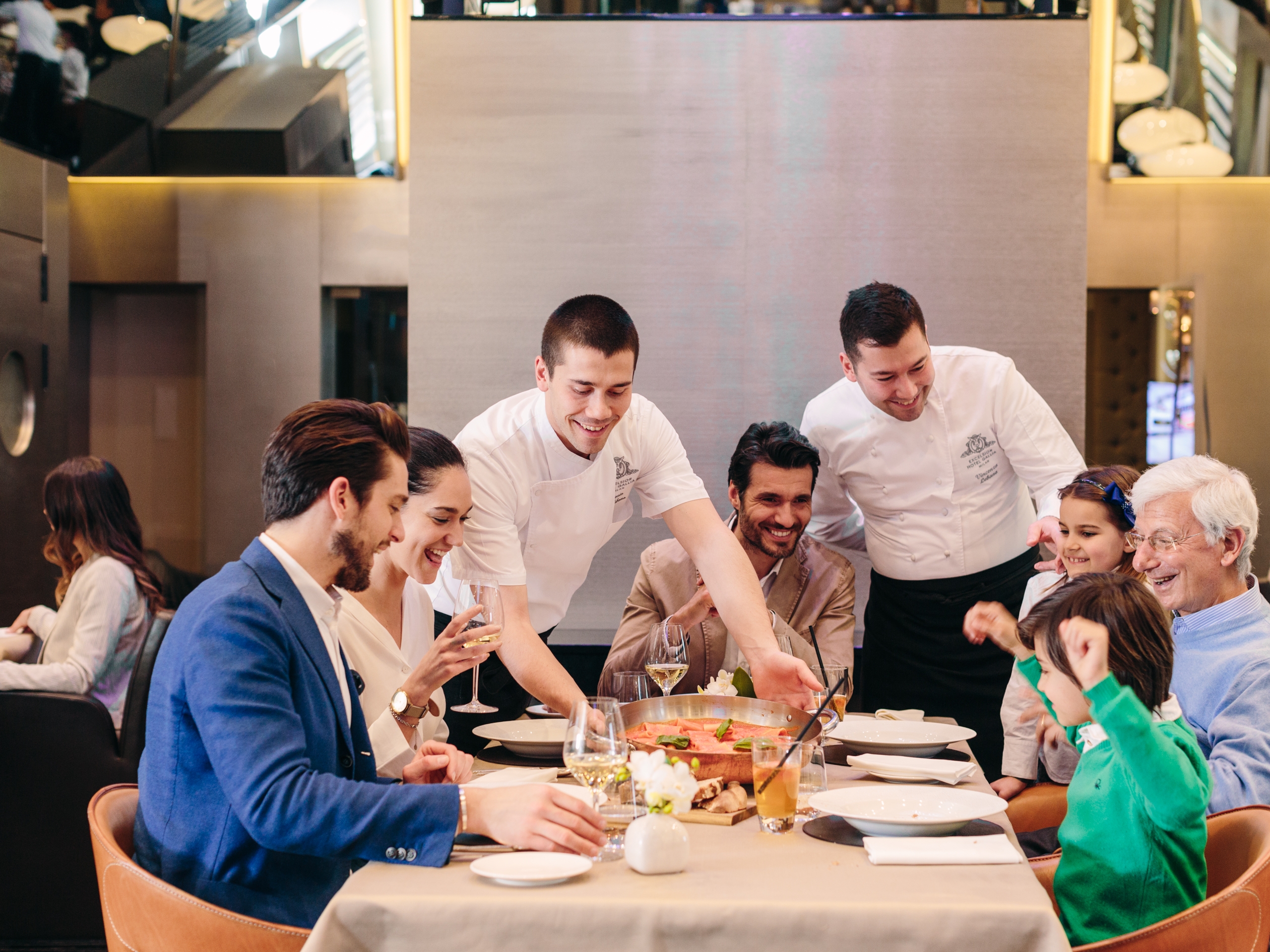 Every Sunday
Live the new experience dedicated to the Italian tradition and enjoy the typical tastes of timeless Italian recipes. Price: 65 euro per person (beverage excluded) Where: Terrazza Gallia Learn More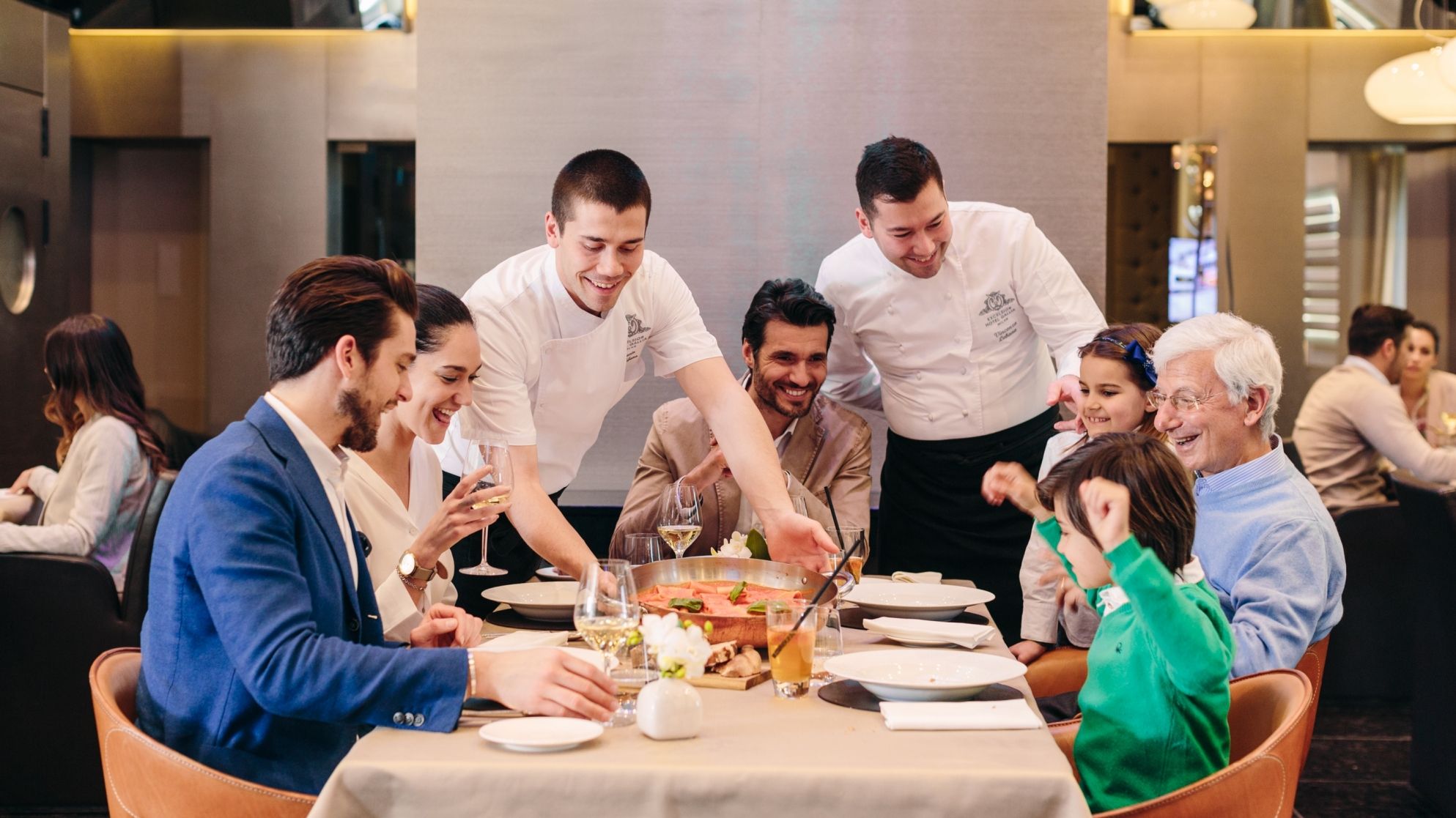 The Italian Sunday
Terrazza Gallia invites you to the new appointment dedicated to the Italian tradition: THE SUNDAY LUNCH.
Experience the typical tastes of timeless Italian recipes in an informal and convivial atmosphere, to celebrate at its best the traditional family Sunday lunch.
Authentic dishes like the risotto allo zafferano, the milanese mondeghini and the ragù di ossobuco, paired with the finest selected vegetables, will be the protagonists of these Sunday get-togethers.

Italian Sunday Menu | €65 Per Person (Beverage excluded)

KIDS MENU AVAILABLE | 0-3 years old free - 3-12 years old €32.50
Discover more
Restaurant 12.30pm - 2.30 pm | 7 pm - 10.30 pm
Bar Drinks 12.30pm - 1 am
Bar Snacks 12.30pm - 12 am
Bar Aperitif 5.30 pm - 9 pm