The artists behind the culinary creations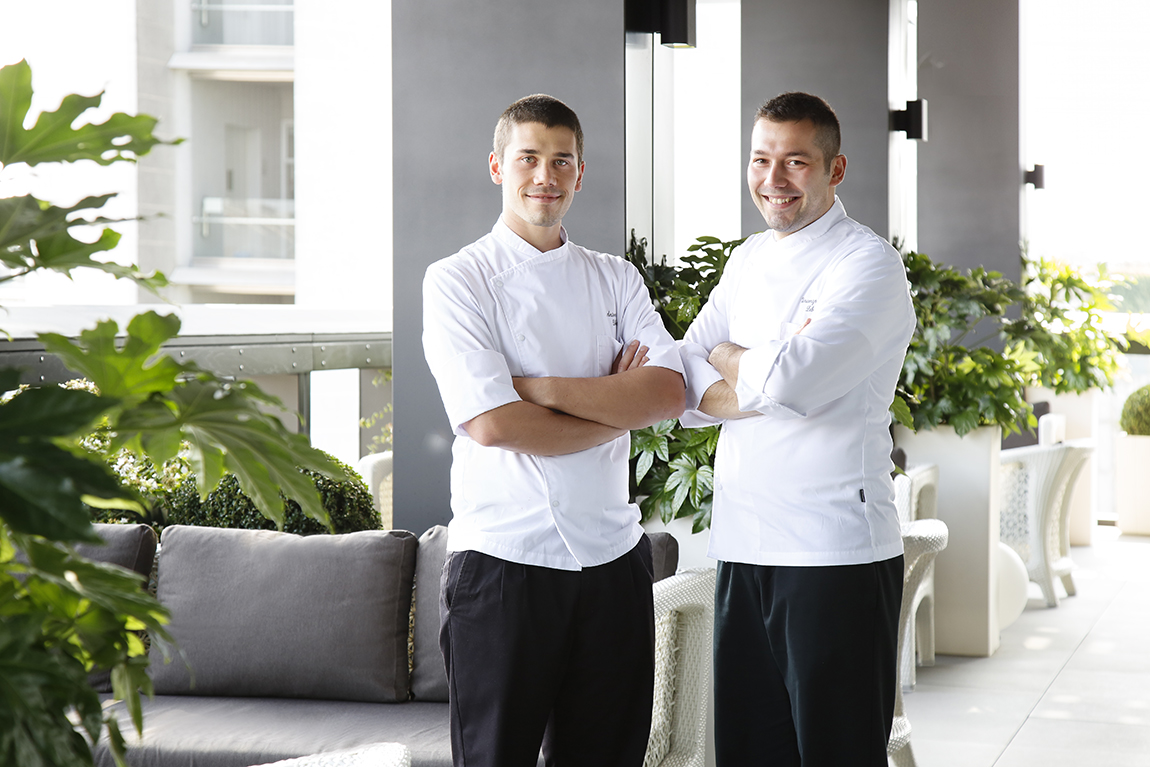 The two young chefs, full of energy, Vincenzo and Antonio Lebano, originally stem from Campania, a region which boasts one of the most famous cuisines in Italy. After several years of experience in the best kitchens in Italy, the two brothers now are chefs at the Terrazza Gallia Restaurant, under the consultancy of the three Michelin star Cerea family.
Already during their childhood, the two brothers started to build up a refined taste as well as a wide knowledge of fresh products: they remember their grandmother, who in the evening cleaned together with their mother the freshly cut vegetables from the garden.
Vincenzo and Antonio have always shared the same passion for the kitchen, a passion which has unified them even more as brothers and as chefs. Both of them emphasize the special bond they share, which is based on mutual support.
After many years of experience on their own in one of the best Italian restaurants and working for some of Italy's most renowned chefs, they have been reunited to address the Terrazza Gallia adventure together, also thanks to the support of the Cerea brothers. Nowadays, Vincenzo and Antonio share one kitchen and suprise guests at the Terrazza Gallia with exclusive culinary experiences created with passion, love for the kitchen, tradition and innovation.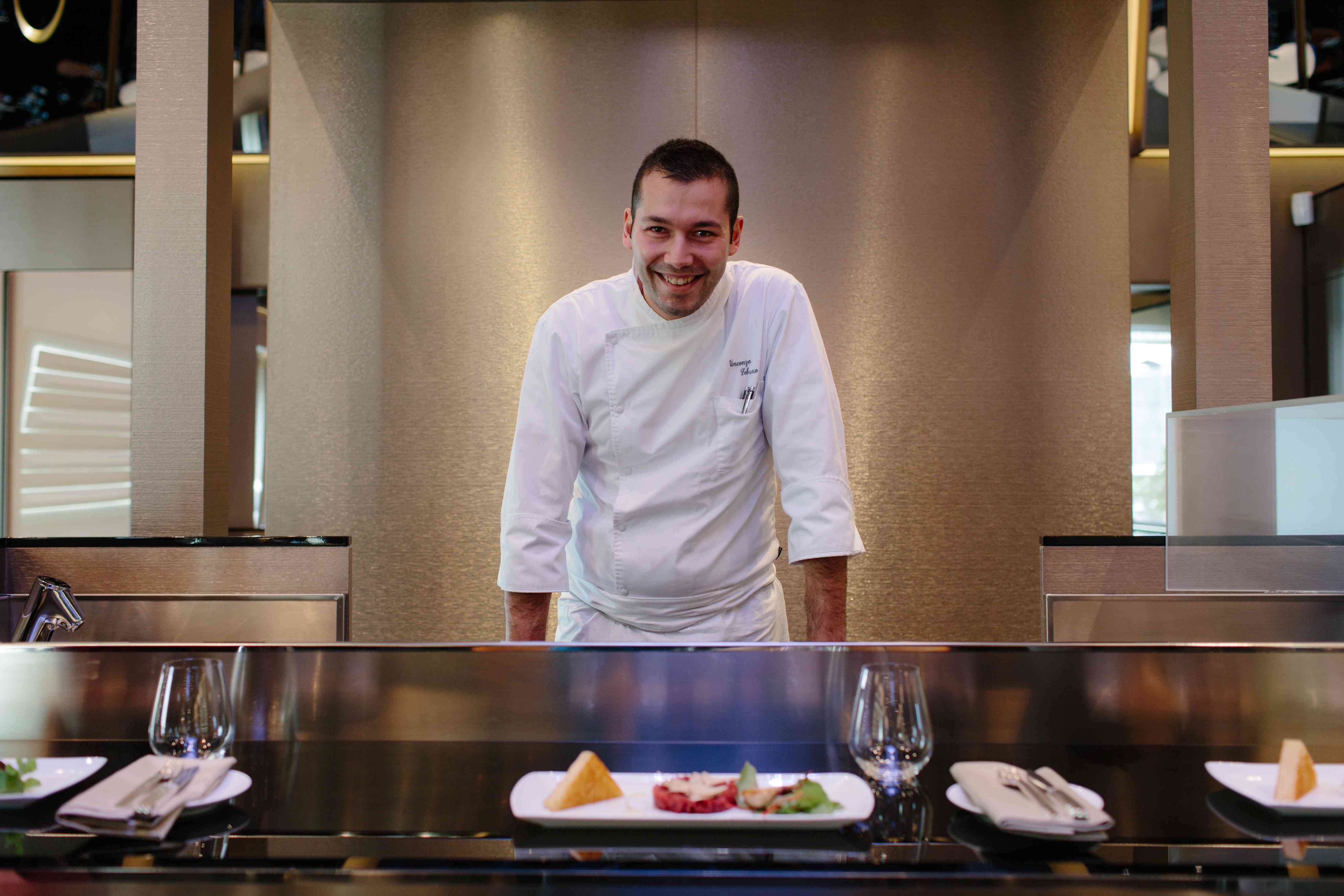 Restaurant

12.30pm - 2.30 pm | 7 pm - 10.30 pm

Bar Drinks

12.30pm - 1 am

Bar Snacks

12.30pm - 12 am

Bar Aperitif

5.30 pm - 9 pm